SASKATOON, SK – Thursday, March 17th, 2022 – It is official, the Saskatoon Entertainment Expo is back at the World Trade Center Saskatoon at Prairieland for 2022, and we've got some amazing celebrity guests to announce this year!
ERICA DURANCE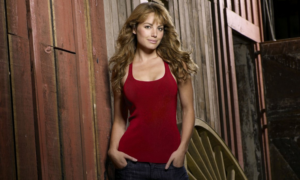 Erica Durance – Many fans know her as Lois Lane from SMALLVILLE, for which she starred for seven years on the show. Most recently she was seen in the CW series SUPERGIRL as Alura Zor-El. Erica was a producer and lead actress on CTV's hit medical drama SAVING HOPE, playing the role of Dr. Alex Reid, for which she garnered Canadian Screen Award nominations in 2013 and 2017. Her many notable guest appearances include HARRY'S LAW, CHARLIE'S ANGELS remake, STARGATE SG-1, ANDROMEDA, and TRU CALLING. Durance's film credits include her tour de force performance as twin sisters in the Italian film Gemelle. She also starred in the Hallmark movie WEDDING PLANNER MYSTERY. In 2011, Durance was nominated for a Saturn Award and Teen Choice Award for Best Actress for her work in SMALLVILLE. In 2012, HELLO! Canada magazine listed her as one of Canada's 50 Most Beautiful People, and Buddy TV ranked her #9 on its TV's 100 Sexiest Women. Durance is a supporter of World Vision Canada and lives in Vancouver, B.C. with her husband and their three sons.
CARY ELWES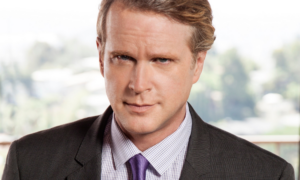 Cary Elwes is best known for his roles in The Princess Bride, Robin Hood: Men in Tights, and Saw. Other notable films include Glory, Kiss the Girls, Days of Thunder, Bram Stoker's Dracula, Hot Shots!, Twister, The Jungle Book, Ella Enchanted, The Cat Returns, and Liar, Liar. On TV he has appeared in The X-Files, Psych, Stranger Things, The Marvelous Mrs. Maisel, Workaholics, and Life in Pieces. He recently completed shooting Operation Fortune: Ruse de Guerre and Mission Impossible 7.
LEROY AND LEROY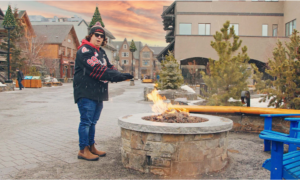 Leroy and Leroy burst onto the TikTok scene last year and no sign in Canada has been safe since! The duo from Moose Jaw, Saskatchewan has been touring Canada and bringing all kinds of strange finds along the way. Whether they're pointing out strange signs, visiting roadside attractions, or trying out for the Riders cheer team, Leroy and Leroy will give you a good laugh.
"I'm Leroy, he's Leroy behind the camera, There's always something to do."
Celebrity schedules, and more announcements to come. Watch the website www.saskexpo.com for updates.